Conferences, business trips, Meetings & Events in Italy
Discover what Best Western offers for your business trips and meetings.
Book now the hotel that suits your needs!
Search the meeting room ideal for conferences, events and business trips
hotels in Abruzzo
Chieti - Via Erasmo Piaggio snc (map >)
Brand new four-star hotel: design and comfort with the modernst technology at the pleasure of qualit...
VIEW DETAILS
Giulianova - Lungomare Zara 57 (map >)
This Hotel in Giulianova is located by a wonderful beach of the Abruzzo coast. Modern building set i...
VIEW DETAILS
Pescara - P.zza Sacro Cuore 55 (map >)
This hotel in Pescara is situated in the city center, within 4 km from the famous touristic harbour ...
VIEW DETAILS
In a short time
we can offer you
a professional advice
and a quote
ASK INFORMATION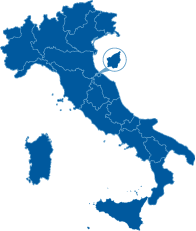 BEST WESTERN Italia
Meeting Department
via Livraghi, 1/b - 20126 Milano
Contact us