Conferences, business trips, Meetings & Events in Italy
Discover what Best Western offers for your business trips and meetings.
Book now the hotel that suits your needs!
Search the meeting room ideal for conferences, events and business trips
hotels in Umbria
Assisi Santa Maria degli Angeli - Via San Bernardino da Siena,116 (map >)
In the enchanting scenery of Assisi, a town recognized as World Heritage by UNESCO, among the vineya...
VIEW DETAILS
Norcia - Viale Umbria (map >)
This charming hotel in Norcia is located just outside the historical ancient walls of the city centr...
VIEW DETAILS
Perugia - Via Corcianese 260 (map >)
Located in a strategic position for reaching the most important points of interest of the region, th...
VIEW DETAILS
In a short time
we can offer you
a professional advice
and a quote
ASK INFORMATION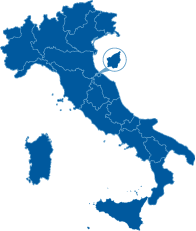 BEST WESTERN Italia
Meeting Department
via Livraghi, 1/b - 20126 Milano
Contact us