Congressi, viaggi di lavoro, Meeting ed Eventi in Italia
Scopri le proposte Best Western per i tuoi viaggi di lavoro e i tuoi meeting.
Prenota ora l'hotel adatto alle tue esigenze!
Cerca la sala meeting ideale per congressi, eventi e viaggi di lavoro
strutture in Sardegna
Cagliari Quartu S Elena - Via Panzini 67 (ang. V.le C. Colombo) (map >)
Hotel in Quartu S. Elena situated at only 7 km. from the city centre of Cagliari, easily reachable b...
VIEW DETAILS
Possiamo offrirti una
consulenza e un
preventivo in tempi
rapidi e senza impegno
RICHIEDI INFO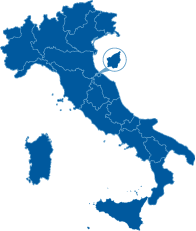 BEST WESTERN Italia
Ufficio Meeting
via Livraghi, 1/b - 20126 Milano
Contattaci